Collective Grief: It's Not Just You
Collective grief goes beyond personal pain. It's the shared emotional burden we carry in response to global challenges like climate change, societal injustices, and political unrest. If the world's mounting concerns weigh heavily on you, know this: You're not alone.
Thursdays at 4 p.m.: Our online sessions are focused on forging connections through story sharing and deep listening.
What We Offer:
Empathy: Engage with peers who resonate with your experiences.
Expression: A nurturing space to discuss your concerns.
Empowerment: Drawing strength from our collective journeys and insights.
Positivity and self-care alone can't erase legitimate distress. This is a space for radical honesty, empathy, and our shared humanity.
To join the next meeting or learn more, complete our short form, and we'll contact you to schedule a free 1-on-1 consultation.
You Don't Have to Do This Alone.
We're in this together. Our challenges may be immense, but so is our capacity for mutual understanding and growth. When we turn toward each other, we regain purpose and vision.
Reach out. Be part of something meaningful. Let's navigate the path ahead with courage and empathy as our guides.
Invest in Your Wellbeing
Fee: $40 per session, collected day-of
We know money is tight. Let's discuss ways to make this work for you. Your wellness is worth investing in.
Here's What Our Group Provides:
A safe space to talk about what's on your mind.
Connections through resonating experiences.
A platform to share, learn, and grow together.
Emotional processing with compassionate support.
Relationships that remind you—you're not in this alone.
Meet Galen H. Carter, LCSW — Group Facilitator
Galen, pronouns they/them, brings a unique blend of compassion and expertise to address betrayal trauma, grief, and societal injustice. They believe in rewriting the internal narratives that hold us back, providing an environment where dynamic conversations foster deep healing.
Connect with Galen: [email protected].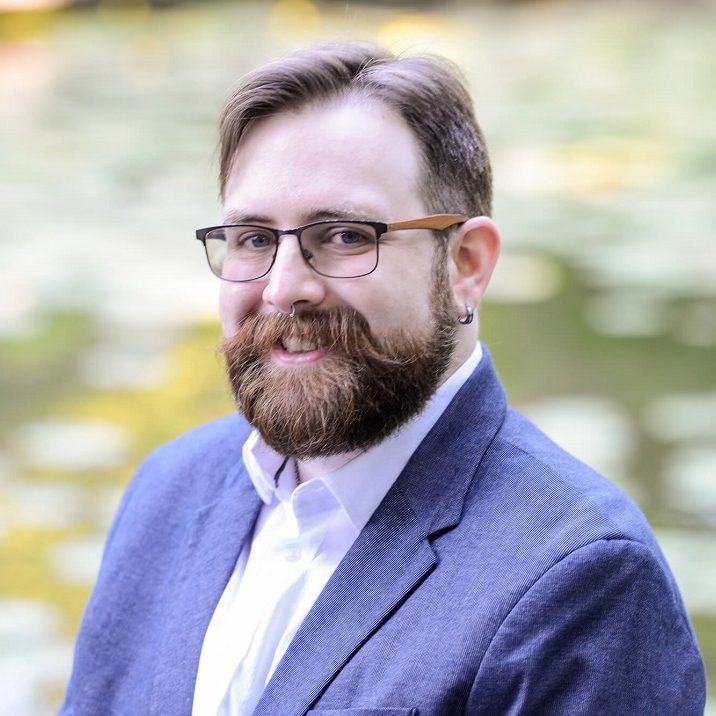 Meet Alexandra Reifenberg, AM — Group Facilitator
With a deep understanding of trauma and emotional resilience, Alexandra, pronouns she/her, specializes in guiding those new to therapy. Her integrative approach, which marries relational therapy with behavioral insights, is tailored to ensure trust, respect, and acknowledgment at every step.
Connect with Alexandra: [email protected].
Crafted for Chicago's Diverse Community
We recognize how inequality and violence disproportionately impact marginalized communities. Your voice and lived experiences deserve to be lovingly witnessed. You can expect genuine dialogue and radical empathy. This group fosters an environment where you can bring your whole self.
Join a Movement of Genuine Understanding
Our virtual sessions are more than convenience; they're bridges to deep connection. Together, we unpack today's intricacies with honesty, emerging with a renewed sense of clarity.
Get Started
Feel the call for genuine connections and insights? Let's begin this journey together. Complete our interest form today.
Together, We Build Capacity
We dive deep into raw truths, making sense of our shared realities. With empathy and unity, we transform collective grief into collective resilience.
Our path forward? It's paved with authenticity, compassion, and shared understanding. Let's shoulder life's challenges and transform collective grief into collective growth.
Join us. Dive into heartfelt discussions and journey towards renewed hope. Your first step? Just fill out our form. We're here for you.