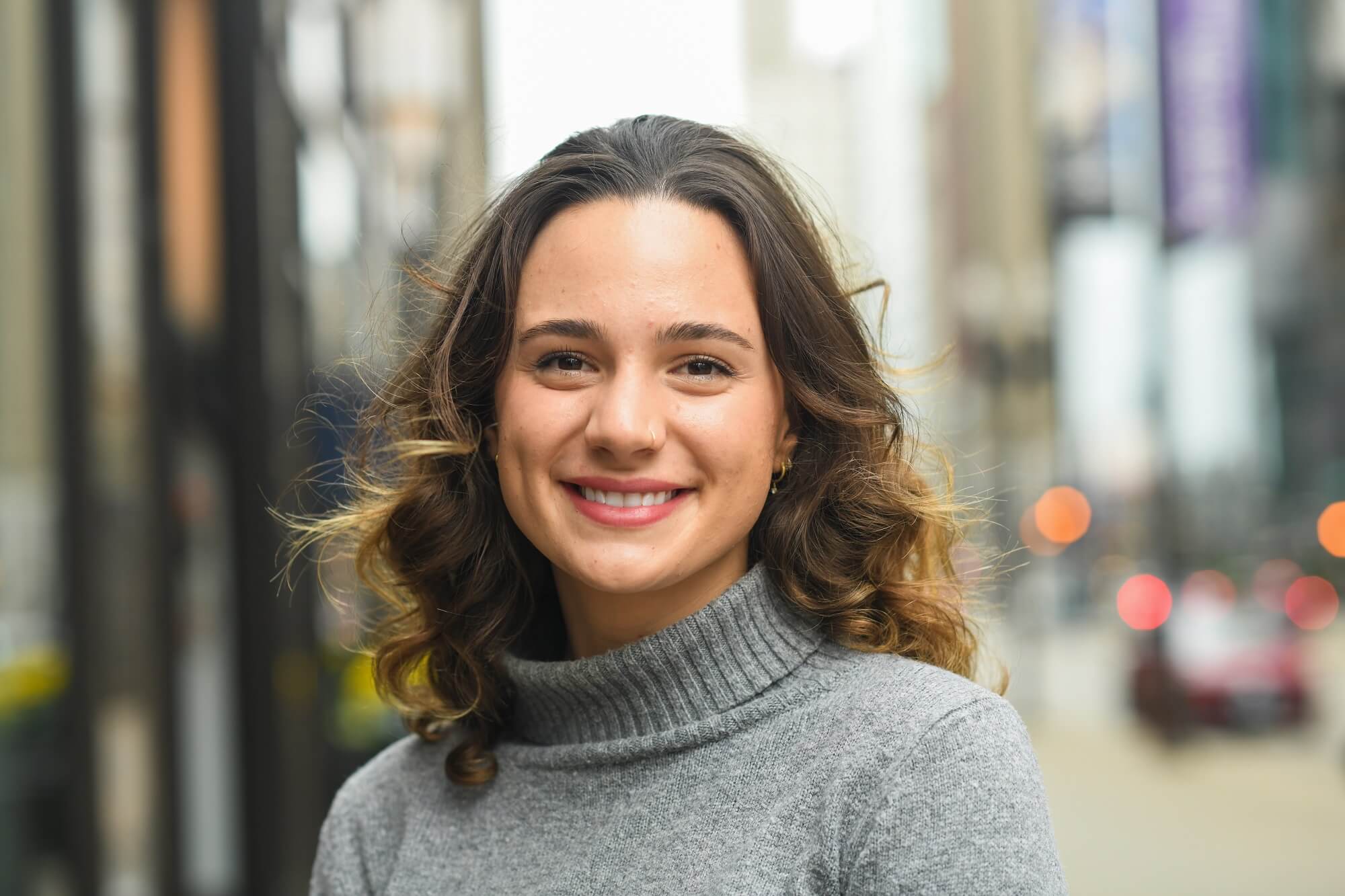 Hi, I'm Alexandra. I help people who don't know where to start.
Are you someone who tries to solve problems on your own? If so, you might be good at it. But it can get lonely. People may assume you're okay (even when you're struggling). Or it might seem like people avoid you when you're feeling stressed.
And when something stressful happens, you might feel like you're entirely on your own, with no one there to help. Asking for help might feel impossible. Over time, this pattern may make it hard for you to connect with your genuine needs.
I offer counseling to help you get where you want to go, to solve problems together. Because all of us need support - especially when we're dealing with a significant life transition.
I experienced a lot of life transitions as a kid. I moved to Chile when I was five years old and was put into a Spanish-speaking school without knowing a single word of Spanish. This experience was very isolating, but it gave me a deep understanding of what it feels like to be an outsider, unsure of how to ask for help.
Many of my clients are first-timers to counseling. I specialize in working with people who never thought they would "need" therapy - people who have spent endless energy managing independently. If this sounds like you, you're not alone, and you're not a "needy" person. You're seeking a partner in change.
My past experience working in community mental health and case management helped me appreciate how there is no "one size fits all" approach to change. You can think of me as someone here to help you by walking beside you, not in front of you.
If you've never tried counseling before, it makes sense if you're skeptical. You have unique life circumstances; no one has ever lived inside your body or shared your exact experience. As your partner in change, my role isn't to tell you how you should think and feel but to help you connect with how you think and feel.
The key to change is showing up. By taking this courageous first step, you are initiating the change process. We'll start by exploring who you are, what shaped you into the person you are today, and what your hopes are for the future. Together, we will develop an understanding of what a meaningful, fulfilled life looks like for you and how you can take steps to get there.
Reach out today to get started by clicking on this link or emailing [email protected].
On Being a Counselor
People describe me as warm and welcoming, with an easygoing nature. My approach combines relational therapy with behavioral science, meaning our sessions will feel like interactive, authentic conversations.
Even though people think of therapy as a painful and intense process, my clients can expect an environment that includes humor and lightness. Yes, we will
respect the difficulty and complexity of challenging times. But we'll also celebrate progress. You can expect a real relationship in your work with me.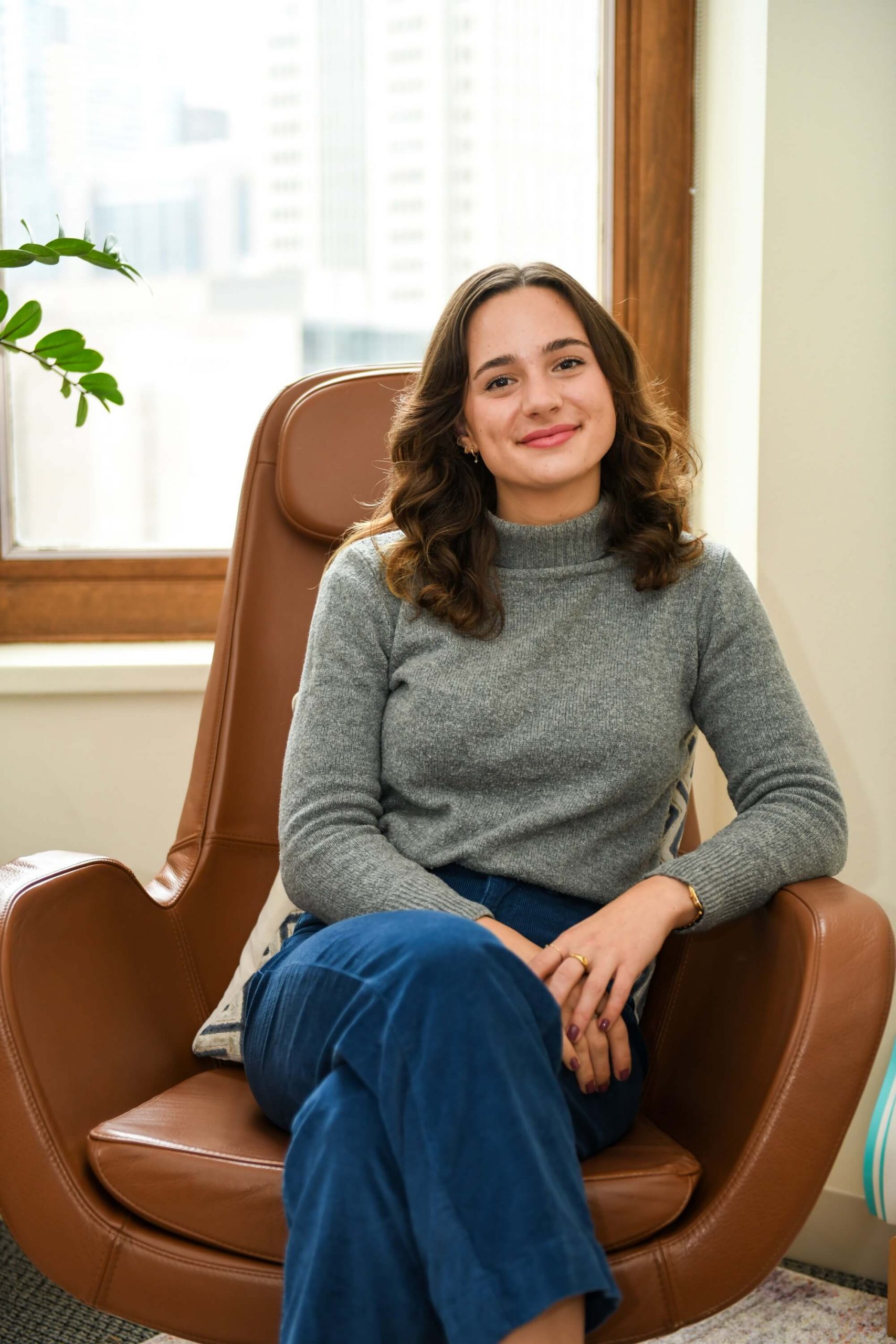 Practitioner Background
While I've always loved working with people, my positive experience with therapy as a teenager inspired me to become a therapist.
We tend to think of teenagers as tricky. But teens are great at detecting hypocrisy! Like most teens, I went to therapy feeling suspicious about the process. I expected to be dismissed, invalidated and given advice I didn't want.
To my surprise, it was a fantastic experience. Why? Because I felt seen and understood. TV and movie depictions of therapists made me believe therapy would be a disempowering, invalidating experience. But because I felt deeply cared for and understood, I felt empowered to create the life I wanted to live.
Today, I am committed to providing the same compassionate care I was fortunate to experience as a teenager. Perhaps you've tried therapy before but had the opposite experience I did: feeling dismissed, invalidated, or misunderstood. Or you've avoided treatment because you've heard about other people's bad experiences. I won't expect you to automatically trust the process in your work with me. We will work together at the pace that makes sense for you.
As a counselor, I am inspired by clients' willingness to tap into what is complicated and sometimes buried deep down. I also appreciate how trust must be earned before digging deep. First, we'll explore who you are and what you value.
Let's get started on creating the values-aligned life you want to live. To schedule your first appointment, click on this link or email [email protected]. I'm here for you.
Key Philosophical Beliefs
Therapy should be a space where you feel safe and seen
You are deserving of a life and a world that affirms a multitude of possibilities
Our authentic connections to one another sustain us as human beings
You are the expert on your own life
Therapy is an opportunity for transformation through a deeper understanding and acceptance of who you are
Psychological wounds have the capacity to change the way we view ourselves and the way we view and interact with others
We all have an innate ability to heal and grow to live authentic and fulfilling lives
When we establish secure and affirming relationships, we have the ability to embrace our authentic selves
Counseling Training
Master of Social Work, the University of Chicago
Bachelor of Science in Psychology
Trauma Responsive Social Work Program of Study
Coursework in Acceptance and Commitment Therapy (ACT)
Mindfulness-Based Cognitive Behavioral Theory
Harm Reduction Training
Motivational Interviewing Training
Anti-racist Practice
Trauma Informed Care
Cognitive Behavioral Therapy (CBT) Training
Crisis Intervention
Specializations and Experience
Bilingual (English and Spanish)
Trauma treatment and recovery
Migrant and immigration trauma
Self-defeating/self-destructive behavior
Chronic pain and chronic health conditions
Anxiety disorder management
Depressive disorders
Advocacy and Case Management
Alcohol moderation counseling
Community mental health
Alex as a Person
I was born in Boston but spent most of my childhood living in Santiago, Chile. I moved back to the United States at the age of 12 and lived in South Bend, Indiana until I moved to Chicago for college. I have been in Chicago ever since and absolutely love the city. I love to bake, crochet, read, and re-watch my comfort TV shows (New Girl and Broad City are some of my favorites). I really enjoy going on camping trips and spending time in nature. Like most people, my favorite part about Chicago is the lake! I love walking the Lakefront Trail with my dog, Mr. Fox, reading in a hammock by the lake, or jumping in the water on a hot day. When the weather isn't great (let's be honest, most of the year) I enjoy visiting The Art Institute, trying new coffee shops, and going to the movies.