Bilingual (Mandarin) Therapist
Hi, I'm Jessica. I help people find fulfillment.
Do you suspect something is holding you back from living your best life? If so, you're not alone, and counseling can help. I specialize in contextual behavior change counseling. This means we'll take time to understand your circumstances and how we can make adjustments to help you create the life you desire.
Before becoming a therapist, I was a certified public accountant. I worked as an auditor at a "big four" accounting firm (busy season is no joke!) and then as a senior accountant at a multinational financial services firm.
My jobs involved traveling all over the U.S. and working with and providing training to people of different nationalities, cultures, and backgrounds. No matter where I was or who I was talking with, I kept noticing the same thing: people holding themselves back from creating the lives they want to live.
I specialize in helping people navigate some of life's most challenging transitions. In our work together, we will reveal the wisdom of who you want to be and what you want to do in life. We will explore the understandable risks, benefits, and consequences you face.
It is stressful to take chances, even when the outcome promises to be positive. Transformation starts small, and you may want to make minor changes to improve your well-being. We'll focus on how to support your resilience.
Through this process, you will also gain strategies to strengthen your social support team. Why? Because one thing I discovered from living in different countries and working in various industries is that loving relationships enrich our lives no matter where we are and what we face.
Reach out today to get started. Click this link or email [email protected]. I'm here for you.
On Being a Counselor
People describe me as warm and approachable, and I have a knack for providing accountable feedback with love. I advocate for your right to feel joyfully alive - to experience the fulfillment of all life offers. Our work will center on identifying how you can feel inspired, purposeful, and satisfied with your life.
While it can be hard to put names to certain feelings, I often sense what others might feel. I will always check with you first on what you're noticing. This collaborative inquiry approach supports your inherent worth and potential to change. You can expect a collaborative and respectful relationship in our work together.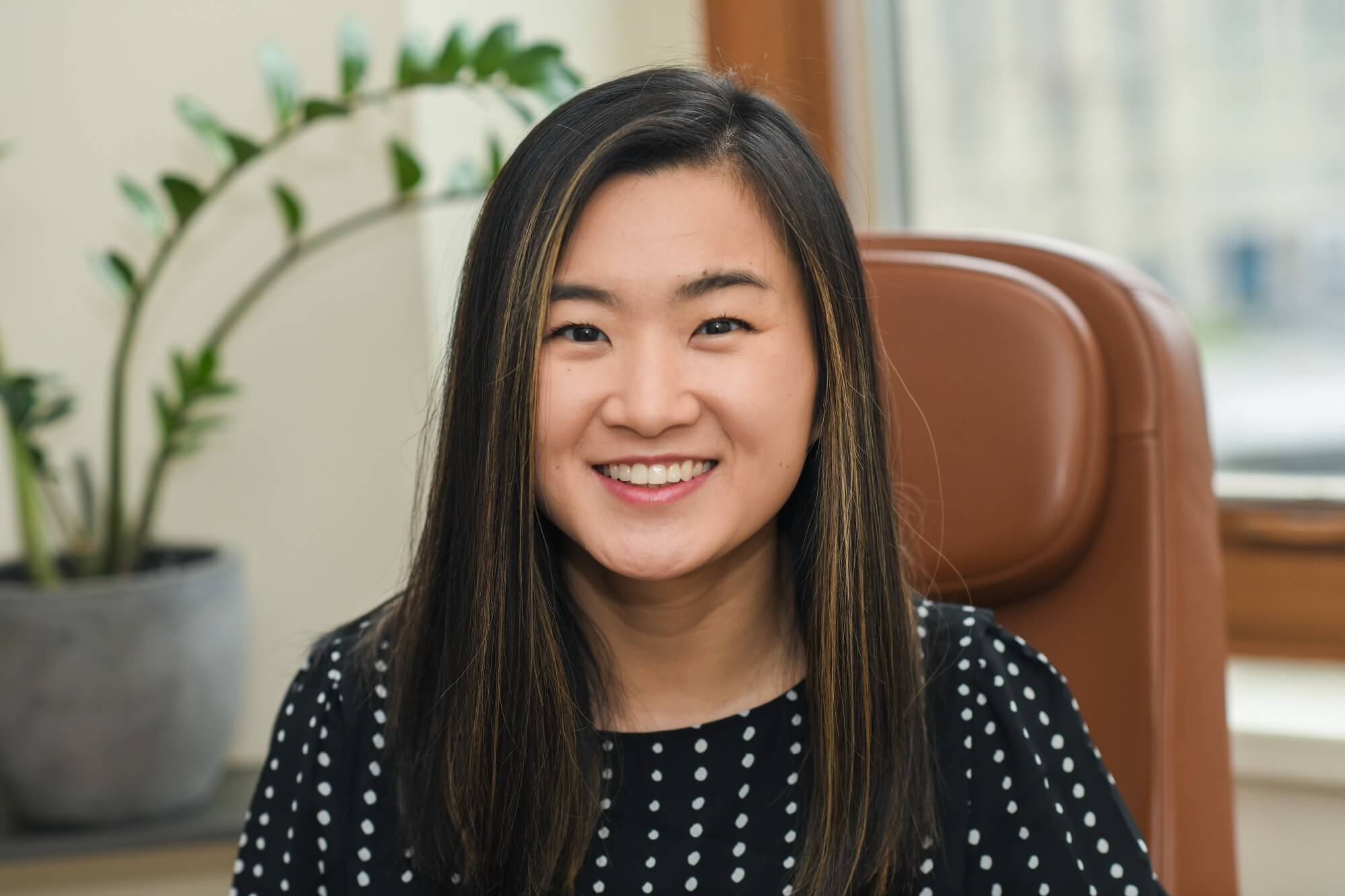 Practitioner Background
When I started thinking about changing careers, my loved ones were shocked. After all, I had a master's degree, my CPA, and an enviable career path. To others, it looked like I was on the fast track to a life of success.
To be clear, my loved ones wanted to be supportive. They were just scared and didn't want me to lose the good things I had. This mirrors how we feel when we're considering a significant change: we swing between excitement and fear, back and forth.
Support is so important. My therapist encouraged me to follow my passion. And so I used my accounting skills to audit something different: my core values and how I was living them.
I began noticing how my greatest fulfillment moments occurred with people (not numbers). Engaging and working with people illuminated a lot: the fears, insecurities, hopes, and aspirations so many of us hide from others.
Wherever I worked at or traveled to, I initiated heartful conversations with people about what was going on. I worked with people who felt anxious, depressed, and disappointed. Too often, emotional pain disconnects them from their actual needs and desires. They were waiting for permission to take steps to pursue fulfillment. I noticed how common it was for people to numb out when what they wanted was meaning and belonging.
My relationship with my therapist gave me the strength to move forward with my decision. As soon as I told my loved ones that I planned to give up accounting and go into clinical social work, I was pleasantly surprised: they were very supportive! They provided me with a lot of encouragement to help me stay focused on my new goal.
Today, I bring my background experience and extensive training in the art and science of behavior change to my work with individuals seeking fulfillment. Whether you are seeking to alleviate emotional pain or looking for a path toward greater satisfaction, I am here to help. As your partner in change, I will support you in understanding your current situation and how you can take steps toward positive change.
Let's get started. We will create a game plan to help you take steps and get where you want to go. To schedule your first appointment, click this link or email [email protected]. I'm here for you.
Key Philosophical Beliefs
It takes strength to seek help and to make a change.
Healthy and supportive relationships help us heal from past trauma.
The more honest we are with ourselves, the better our chances for living a satisfying life. - Nancy McWilliams
You are the undisputed expert in your own life.
You can't stop the waves, but you can learn to surf. - Jon Kabat-Zinn
You deserve to be treated with kindness and respect.
You deserve to feel safe.
You are worthy.
Counseling Training
Clinical Master of Social Work, the University of Chicago
Master of Science in Accountancy, DePaul University
Bachelor of Finance, Hubei University of Economics
Trauma-Focused CBT (TFCBT) Training
Dialectical Behavior Therapy (DBT) Training
Acceptance and Commitment Therapy (ACT) Training
Motivational Interviewing (MI) Training
Psychodynamic Therapy Training
Relational Therapy Training
Mindfulness Training
LGBTQIA+ Affirmative Practice
Anti-racist Practice
Mental Health First Aid Certificate
Illinois 40-hour Domestic Violence Training Certificate
Specializations and Experience
Bilingual (Mandarin and English)
Complex Trauma
Depression & Anxiety
Work & Academic Stress
Immigration & Acculturative Stress
Life Transitions
Individuals (Adults, Adolescents, Children)
Couples and relationships
Jessica as a Person
I grew up in China and moved to Chicago after college. I have been living in the city of Chicago for more than eight years and I love it! In my free time, I enjoy spending time with my partner and friends, practicing yoga, trying different workout classes, and taking care of my houseplants. I love exploring the different neighborhoods in Chicago, going to restaurants, and taking walks along the lakefront.